George Oikonomou
Associate Professor of IoT Networking | Electrical, Electronic and Mechanical Engineering | University of Bristol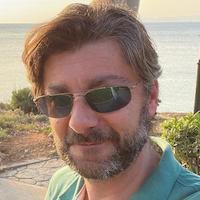 Office 5.09
Merchant Venturers Building
Woodland Road
Clifton
BS8 1UB
UK
Previously
Research Associate with Computer Science at Loughborough University.
Member (Research Assistant and Sys Admin) of the Computer and Communication Systems Laboratory (Department of Informatics, Athens University of Economics and Business).
Open source
I maintain and contribute to a number of open source projects.
---
Contki-NG
Co-founder, steering group member and maintainer of the Contiki-NG open source operating system for the Internet of Things.
I am the developer of its IPv6 multicast support (some info here) and I maintain a number of hardware ports, including the one for TI's CC26x0/CC13x0 as well as the platforms powered by the older CC2538 System-on-Chip (CC2538DK, Zolertia Zoul and OpenMote).
---
Sensniff
Developer of Sensniff, the open source "Live Traffic Capture and Sniffer for IEEE 802.15.4 networks".
---
cc2538-bsl
Collaborator/maintainer of cc2538-bsl, an open source serial boot loader project.
---
Legacy contiki for 8051-based devices
Developer of Contiki's support for 8051-based devices, such as as the TI CC2530/31 and the Sensinode CC2430-based sensors. These ports are no longer maintained, but for historic purposes here is some info and a related blog entry.